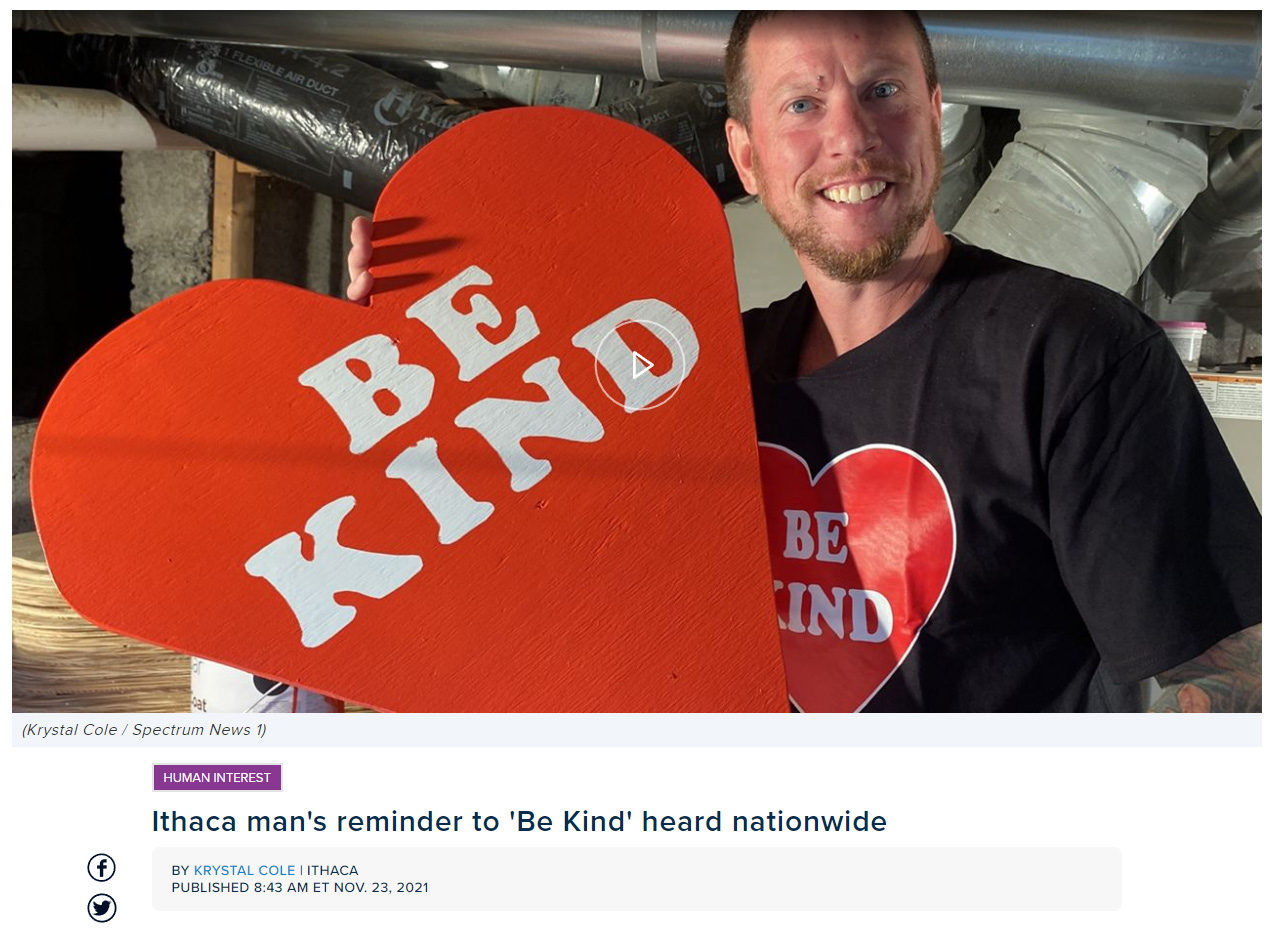 One man in the Southern Tier wanted to bring smiles to his community, but now his message of kindness has spread across the country.
"I had wood in the shed and I said, I'm gonna put a big heart on my fence out front, and I didn't even know what I was gonna put on it. I was like kindness, love, I don't know," said Darrell Harrington. "I want people having them and spreading the kindness."
He settled on a large red heart with white letters reading, "Be Kind."
His pandemic project of making a sign for his own front yard quickly blossomed into making signs for the community at large. After a neighbor saw his sign, she asked for one of her own, then encouraged him to make some more to sell. Eventually, he made a small batch to sell and hasn't looked back since.
Now, Darrell spends his days sanding wood to make more giant hearts. It takes about an hour and a half to go from lumber to a finished sign and he runs his whole operation out of his basement.
Read the full article on https://spectrumlocalnews.com/nys/central-ny/news/2021/11/23/ithaca--be-kind--signs-spread-positivity